Tony Robbins
Anthony "Tony" Robbins is an American author, coach, speaker, and philanthropist. He is known for his infomercials, seminars, and self-help books including the books Unlimited Power (published in 1987) and Awaken the Giant Within (published in 1993). Robbins holds multiple seminars annually, most of them with a "self-help" and "positive thinking" theme, with a fire walk mindset practice, exercises for strengthening your beliefs, audience participation and physical exercises.
Charles Eisenstein
Author, Speaker
Charles Eisenstein is a public speaker, gift economy advocate, and the author of several books including The Ascent of Humanity, Sacred Economics, and The More Beautiful World Our Hearts Know Is Possible.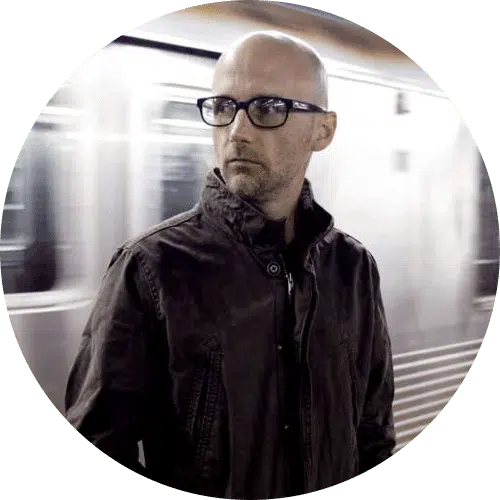 Moby
Singer-songwriter, Musician, DJ & Photographer
Moby has been making music since he was 9 years old. He started out playing classical guitar and then went on to play with seminal connecticut hardcore punk group "The Vatican Commandoes" when he was 13. He started dj"ing after leaving college, and was a fixture in the late 80″s New York House and hip-hop scenes.
He released his first single, "Go" in 1991 (listed as one of rolling stones best records of all time), and has been making albums ever since. His own records have sold over 20,000,000 copies worldwide, and he"s also produced and remixed scores of other artists, including David Bowie, Metallica, The Beastie Boys, Public Enemy, among others.
He has toured tirelessly, playing well over 3,000 concerts in his career, and has also had his music used in hundreds of different films, including "Heat", "Any Given Sunday", "Tomorrow Never Dies", and "The Beach", among others.
Moby works closely with a variety of different charities, including The Humane Society and The Institute for Music and Neurologic Function, and in 2007 he launched "Mobygratis", which provides free music for independent film makers.
Moby"s latest album "Innocents", his most collaborative project to date, featuring Wayne Coyne, Cold Specks, Damien Jurado, Mark Lanegan, and Skylar Grey, was released in October 2013.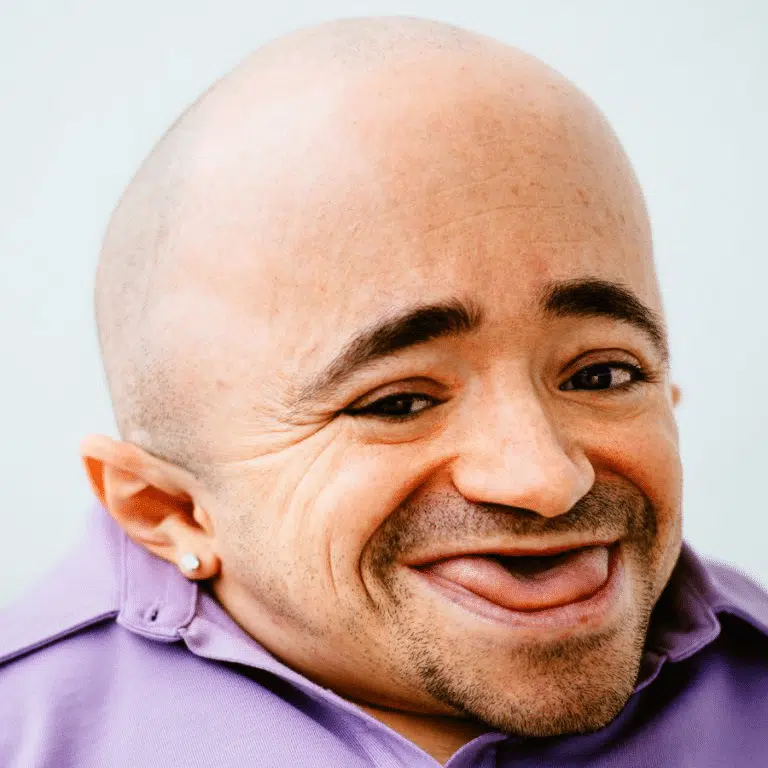 Sean Stephenson
Motivational Speaker & Author
Dr. Sean Stephenson was predicted not to survive at birth because of a rare bone disorder that stunted his growth and caused his bones to be extremely fragile (fracturing over 200 times by the age of 18). Despite his challenges, he took a stand for a quality of life that has inspired millions of people around the world.
Over the past 24 years, his powerful message has been heard at live events in nearly all 50 states and in 16 countries. Sean has presented at hospitals, universities, prisons, and to companies such as Nike, Whole Foods, Zappos, Walmart, and Sharp Healthcare. He's shared the stage with U.S. Presidents, billionaire business moguls, celebrities, and his Holiness the 14th Dalai Lama. Sean has appeared on everything from The Oprah Show to Jimmy Kimmel, in addition to online videos with tens of millions of views. The Biography Channel produced an hour-long feature on his life called, Three Foot Giant.
His international best-selling book, Get Off Your "But" has been translated into over a dozen different languages.
As a board-certified therapist, and doctor of Clinical Hypnosis, Dr. Stephenson saw clients in a unique 12-hour session that got to the root of their fears, excuses, and insecurities.
Each year Sean hosted live events and group coaching programs to mentor individuals in the art and business of public speaking.
His video for the WeRiseUP Summit was recorded before August 28, 2019 when he left his body.
For more information about Dr. Sean Stephenson please visit: seanstephenson.com
Jack Canfield
Author, Chicken Soup for the Soul series
As the beloved originator of the Chicken Soup for the Soul® series, Jack Canfield fostered the emergence of inspirational anthologies as a genre, and watched it grow to a billion dollar market. As the driving force behind the development and delivery of more than 123 million books sold through the Chicken Soup for the Soul franchise (and over 500 million copies in print worldwide), Jack Canfield is uniquely qualified to talk about success.
Jack Canfield is America's leading expert in creating peak performance for entrepreneurs, corporate leaders, managers, sales professionals, corporate employees, and educators. Over the last 30 years, his compelling message, empowering energy and personable coaching style has helped hundreds of thousands of individuals achieve their dreams.
Jack is a multiple New York Times bestselling author. His other best selling books – The Power of Focus, The Aladdin Factor, Dare to Win, You've Got to Read This Book!, and The Key to Living the Law of Attraction, have generated millions of bookstore and Internet sales, and have launched complementary products such as audio programs, video programs, corporate training programs and syndicated columns to enthusiastic individuals and corporate buyers.
Jack is the founder and former CEO of Chicken Soup for the Soul Enterprises, a billion dollar empire that encompasses licensing, merchandising and publishing activities around the globe.
Jack's background includes a BA from Harvard University, a Masters degree in Psychological Education from the University of Massachusetts, and Honorary Doctorates from the University of Santa Monica, Parker College of Chiropractic and St. Ambrose University. Over the past 30 years, he has been a psychotherapist, an educational consultant, trainer and a leading authority in the areas of self esteem and peak performance.
Jack Canfield holds the Guinness Book World Record for having seven books simultaneously on the New York Times Bestseller List. He also holds the Guinness Book World Record for the largest book signing ever for Chicken Soup for the Kid's Soul. And he's the only author to have won both the ABBY (American Booksellers Book of the Year) Award and the Southern California Book Publicist Award in the same year – honoring him as both an outstanding writer and a consummate book marketer.
Some of Jack's distinguished clients include: Virgin Records, Sony Pictures, Merrill Lynch, Monsanto, Hartford Insurance, Glaxo Smith Kline, Scott Paper, Coldwell Banker, Federal Express, TRW, Ameritech, NCR, Young President's Association, Chief Executives Organization, General Electric, U.S. Department of the Navy, Siemens, Cingular Wireless, Accenture, Children's Miracle Network and hundreds of others.
Blake Mycoskie
Founder, TOMS Shoes
Blake Mycoskie is the Founder and Chief Shoe Giver of TOMS, and the person behind the One for One® movement. TOMS' humble beginnings happened unintentionally: While traveling in Argentina in 2006, Blake witnessed the hardships faced by children growing up without shoes. His solution to the problem was simple, yet revolutionary: to create a for-profit business that was sustainable and not reliant on donations. Blake's vision soon turned into the One for One business model -providing the powerful foundation for TOMS.
Over the course of its first five years, TOMS provided millions of new shoes to children through humanitarian organizations. But Blake recognized other vital needs during his travels and saw that One for One could be applied to more than shoes. In 2011, he developed TOMS Eyewear, helping restore sight to a person in need with every pair purchased. As he learned more about international development, Blake saw the opportunity to address two vital needs in underserved communities; jobs and clean water. In 2014, Blake launched TOMS Roasting Co., a direct-trade, premium coffee line that helps provide clean water to communities in need.
With the success of One for One and giving as a business model, entrepreneurs all over the world were inspired to start their own socially minded companies. These new brands offered consumers different ways to give back with their purchases. Blake recognized that this movement had become bigger than TOMS and launched The Marketplace in 2013. Bringing over 30 socially conscious brands together on TOMS.com, The Marketplace offered both a platform for these companies to succeed and a destination for consumers to shop and give their purchases a purpose.
To date, TOMS Shoes has given over 35 million pairs of new shoes to children in need since 2006. TOMS Eyewear has helped to restore sight to over 250,000 people in need since its launch in 2011.
With TOMS Roasting Company, every bag of coffee purchased will provide 140 liters of clean water to someone in need.
In the fall of 2011, Blake released his first book, Start Something That Matters, offering his own story of inspiration and the power of incorporating giving into business. He references other companies and individuals who have been motivated and inspired to integrate philanthropy into their profession as well as their personal lives. The book became a New York Times bestseller. More importantly, it is Blake's hope that Start Something That Matters inspires others to turn their passion and dreams into a reality.
Blake's unique approach to business has awarded him with numerous accolades. In 2009, Blake and TOMS received the Secretary of State's 2009 Award of Corporate Excellence (ACE). At the Clinton Global Initiative University plenary session, former President Clinton introduced Blake to the audience as "one of the most interesting entrepreneurs (I've) ever met." People Magazine featured Blake in its "Heroes Among Us" section, and TOMS Shoes was featured in the Bill Gates Time Magazine article "How to Fix Capitalism." In 2011, Blake was named on Fortune Magazine's "40 Under 40" list, recognizing him as one of the top young businessmen in the world. USA Today also named him one of the five best communicators in the world earlier this year.
A native of Texas, Blake has always had an entrepreneurial spirit. Prior to TOMS, he started five businesses – his first being a successful campus laundry service, which he later sold. Between business ventures, Blake competed in the CBS primetime series, The Amazing Race. With his sister, Paige, Blake traveled the world and came within minutes of winning the $1 million dollar grand prize.
Blake is an avid reader and traveler. He is passionate about inspiring young people to help make a better tomorrow, encouraging them to include giving in everything they do. His hope is to see a future full of social-minded businesses and consumers.
Michael Beckwith
Founder, Agape Spiritual Center
In 1986, Michael Bernard Beckwith founded the Agape International Spiritual Center, a trans-denominational community of thousands of local members and global live streamers. Highly regarded for its cultural, racial, and spiritual diversity, the late Coretta Scott King wrote to Beckwith, "I greatly admire what you are doing to bring about the Beloved Community, which is certainly what my dear husband worked for and ultimately gave his life."
Agape's local community outreach programs feed the homeless, serve incarcerated individuals and their families, partnership with community service organizations active in children's schools and homes for youth at risk, support the arts, and advocate the preservation of our planet's environmental resources. Agape's global humanitarian programs provide food programs, retraining programs, schools, libraries, orphanages, hospitals, clinics, homes for unwed mothers, micro-loans, financial support during natural disasters, and human advocacy. Locations range from 8 African countries to Afghanistan, Bosnia, Colombia, Ecuador, India, Iraq, Kosovo, and Sri Lanka.
An eminent representative within diverse religious traditions and harbingers of world peace, in February 2012 Dr. Beckwith addressed the United Nations General Assembly as part of its annual World Interfaith Harmony Week. As co-founder and president of the Association for Global New Thought, he had the distinguished honor of presenting to Nelson Mandela the Gandhi King Award. Beckwith is also an international co-chair of the Gandhi King Season for Nonviolence which was launched at the United Nations in 1998 and is active in 900 international cities and 67 countries. About its mission His Holiness the Dalai Lama has said: "Both Gandhi and Martin Luther King are inspiring examples of the power and truth of nonviolence and the actions that arise from them. The Season for Nonviolence is a very good tool to remind us of their witness, and also the large unfinished work we have together in transforming awareness on our planet." Beckwith served as co-chair of the Synthesis Dialogues 1, 11, and 111 attended by the Dali Lama of Tibet.
Dr. Beckwith is a sought after meditation teacher, conference speaker, and seminar leader on the Life Visioning Process, which he originated. Three of his most recent books—Life Visioning, Spiritual Liberation, and TranscenDance Expanded are recipients of the prestigious Nautilus Award. He has appeared on the OWN's Help Desk, Dr. Oz, The Oprah Winfrey Show, Larry King Live, Tavis Smiley, and in his own PBS Special, The Answer Is You. Every Friday at 1 pm PST, thousands tune into his radio show on KPFK, Wake up: The Sound of Transformation.
Beckwith's humanitarian activities have attracted to him accolades from many organizations, a few of which include:
2010 The Light of God Expressing in Society, Unity International
2009 Ebony Magazine, Power 150 Award
2009 Gamble Tree of Life Award
2009 BraveHeart Award for Inspiration
2009 Hollywood Note Foundation, Visionary Spotlight Award
2008 The Maharishi Award
2007 Model Citizen Award
2006 Black Aids Institute Hero Award
2004 The Africa Achievement Peace Award
2003 Dr. Beckwith and Agape's works were read into the 107th Congressional Record
2002 California Legislature Assembly Award for Meritorious Service to Humanity
2002 World Festival of Sacred Music Local Hero Award
2001 Gandhi-King-Ikeda Award from Morehouse College
2000 Induction into the Martin Luther King Board of Preachers at Morehouse College
For more information visit www.agapelive.com
Bob Proctor
Founder, Proctor Gallagher Institute
Bob Proctor is widely considered one of the greatest speakers in the world on the topic of getting rich. He teaches people how to understand their hidden abilities to do more, be more and have more in every area of life. His teachings are based on Napoleon Hill's Think and Grow Rich, and his delivery is second to none!
For more than 40 years, Bob Proctor has focused his entire agenda around helping people create lush lives of prosperity, rewarding relationships and spiritual awareness. As one of the world's most highly regarded speakers on prosperity, he is internationally known for his inspirational and motivational style.
Bob Proctor knows how to help you because he too came from a life of want and limitation. In 1960, he was a high-school dropout with a resume of dead-end jobs and a future clouded in debt. One book was placed in his hands – Think and Grow Rich – which planted the seed of hope in Bob's mind. In just months, and with further support from the works of Earl Nightingale, Bob's life literally spun on a dime. In a year, he was making more than $100,000, and soon topped the $1 million mark.
Bob the moved to Chicago to work with his real-life mentor, Earl Nightingale. After rising to the position of Vice President of Sales, he established his own seminar company. Bob Proctor now travels the globe, teaching thousands of people how to believe in and act upon the greatness of their own minds.
John Demartini
Author & Speaker
Dr. Demartini is considered one of the world's leading authorities on human behavior and personal development. He is the founder of the Demartini Institute, a private research and education organization with a curriculum of over 72 different courses covering multiple aspects of human development.
His trademarked methodologies, the Demartini Method and the Demartini Value Determination, are the culmination of 42 years of cross-disciplinary research and study. His work has been incorporated into human development industries across the world.
Dr Demartini travels 360 days a year to countries all over the globe, sharing his research and findings in all markets and sectors. He is the author of 40 books published in over 29 different languages. He has produced over 60 CDs and DVDs covering subjects such as development in relationships, wealth, education and business. Each program is designed to assist people to activate leadership and empower themselves in all seven areas of their lives: Financial, physical, mental, vocational, spiritual, family and social.
Xiuhtezcatl Martinez
Earth Guardians, Change Agent & Environmental Activist
Xiuhtezcatl Roske-Martinez, also known by the initial X, is an American environmental activist and hip hop artist. Martinez was youth director of Earth Guardians until 2019, a worldwide environmental organization. Xiuhtezcatl is a powerful voice on the front lines of the youth-led climate movement.
He performs internationally at music festivals, organizes demonstrations, and has spoken at over 100 high-impact rallies, events and conferences around the globe. He and his brother, Itzcuauhtli, regularly give school presentations to ignite and inspire youth to step up as leaders and take action on behalf of the planet.
In 2013, Xiuhtezcatl received the 2013 United States Community Service Award from President Obama, and was the youngest of 24 national change-makers chosen to serve on the President's youth council.
Miki Agrawal
Founder of THINX & TUSHY
"Miki Agrawal is a force of nature. She was named 2015 Social Entrepreneur of the Year at the World Technology Awards and her Company THINX was named Time Magazine's "25 Best New Inventions of 2015?. Miki was also the recipient of the TriBeCa Film Festival's "Disruptive Innovation Award" and was named one of the "Top 20 Millenials on a Mission" by Forbes.
She is the CEO and Co-Founder of THINX, a high-tech, beautiful underwear solution for women to wear during their periods. She teamed up with AFRIpads in Uganda to fund a pack of reusable cloth pads for every underwear sold to get millions of girls back in school. To date, Miki and THINX have helped over 30,000 girls go back to school.
Her next big focus is solving the light bladder leakage problem that moms are facing today and giving women who leak the ability to feel like themselves again. 1 in 3 women pee a little when they laugh, jump, jog, sneeze or cough. So she and her team created a special gorgeous patented underwear called ICON to remind these women that they're powerful women first and mothers second. For every Icon sold, they are funding Fistula Foundation to fight the fistula crisis in Africa and other developing countries.
Her most recent side project is called TUSHY: For People Who Poop aiming to upgrade the American bathroom experience and to help fight the global sanitation crisis that is affecting 40% of the world.
Miki is also the Founder of the acclaimed farm-to-table gluten-free pizza concept WILD and 2015 will mark her 10 year anniversary of having her restaurants open (a feat in and of itself!).
Harper Collins published her book entitled "DO COOL SH*T" on entrepreneurship and lifestyle design. The book hit #1 on Amazon Bestsellers list in entrepreneurship. Miki is an identical twin, half-Japanese, half-Indian French Canadian, former professional soccer player and graduate of Cornell University."
Kute Blackson
Human Potential Visionary
Kute Blackson is an utterly unique visionary in the world of human potential. Unlike those who promise to simply help people "get" what they want, Kute's life work instead reveals to people what they have to give, by liberating who they are most truly and deeply. The focus: Freedom.
Kute's own background and experience lay out the blueprint for his approach to liberating others, setting their gifts and greatness free. Born in Ghana, West Africa, his multicultural upbringing as the child of a Japanese mother and Ghanaian father, raised in London, and on 4 different continents defies all stereotype.
The son of a revered spiritual leader, Kute was speaking to his father's congregations, in more than 300 churches, by the age of 8. At the age of 14, he was ordained into his father's ministry and groomed to carry on the family's spiritual legacy. But his heart's truth drew him to separate from his father's ministry and come to Los Angeles in 1995.
Kute courageously and daringly, came to America with two suitcases, and a dream seeking out many of the spiritual and self-help icons who inspired him when he was still a boy. He quickly learned that the outside- in approach had to become an inside-out approach. So he decided to create his own process—a process that liberates the individual at the core. This process helps the individual get in touch with who they really are. It is a process of breaking free, so that each person can live, give, and share the truest expression of his or her self. This is what he calls "Liberated Living."
According to Kute, once freed of the conditioned responses scripted by family, society, institutions and the media, people are no longer limited to pre-programmed interactions in the course of living. In fact, life becomes an expansive, jazzy improvisation, that he calls "Freefall".
Today, the venue for his message may be one-on-one, a vast stadium setting, a corporate seminar or anything in-between. His electrifying presentations are especially sought after by major companies, such as American Financial Group, REMAX and TCG, that are seeking to redefine their paradigm of success and inspire greatness.
Kute uses a variety of modalities to help people break out of old patterns, including the high frequency messages in his Love Now CD and Love Now music video that's being watched by millions around the world. His book is set for release in 2014 and he is currently in development with a reality show.
Kute is a global authority in "Transformational Immersion Journeys". He is known worldwide for creating the unique and revolutionary "Liberation Experience," where he travels with an individual client, one-on-one, across India, for 14 days, as well as the creator of the group process "Boundless Bliss—The Bali Breakthrough Experience".
"On the Liberation Experience, I am with the participant 24- hours a day. Not only do they have no idea where they are going, they carry no money, and have no immediate identity, since I also hold their passport. A single change of clothes is their only tenuous thread to the life they left behind. It is an experience guaranteed to shatter every paradigm."
Kute has helped and is in high demand among people from all walks of life.
"Having had the opportunity to work with everyone ranging from: entrepreneurs, business moguls, moms, rock stars, salespeople, celebrities, politicians, children, plumbers, plastic surgeons, and circus performers, it is such bliss for me to assist people in transforming their lives. I feel honored to be able to serve people in remembering who they really are, and live lives that are works of art. My vision is to assist people in living the wild freefall that is life, with arms wide open, living each moment completely fresh, and alive. To dare you to pick up the instrument that is your heart and play it fully."
He is a next generation world leader out to awaken millions to love and to live their inspired destiny.
Dwight Howard
NBA All-Star Player, Los Angeles Lakers
Dwight David Howard is an American professional basketball player for the Los Angeles Lakers of the National Basketball Association (NBA). Howard, who plays center, had an outstanding high school career at Southwest Atlanta Christian Academy. He chose to forgo college and entered the 2004 NBA draft, and was selected first overall by the Orlando Magic. An eight-time All-Star, eight-time All-NBA team selection, five-time All-Defensive member, and three-time Defensive Player of the Year, Howard has been ranked consistently as one of the best in the league in rebounds, blocks, field goal percentage and free throw attempts, and has set numerous franchise and league records. He led the Magic to three division titles and one conference title, and he was the winner of the 2008 NBA Slam Dunk Contest. In the 2008 Olympics, he was the starting center for Team USA, which went on to win the gold medal.
Before he was drafted in 2004, Howard said that he wanted to use his NBA career and Christian faith to "raise the name of God within the league and throughout the world". In November 2009, he was named one of the 10 finalists for the Jefferson Awards for Public Service, which awards athletes for their charitable work.
Alberto Villoldo
shaman, healer, and scientist
Alberto Villoldo is a shaman, healer, and scientist. As the founder of the "Four Winds Society", he teaches people all over the world the practice of energy medicine. Dr. Villoldo has written numerous bestsellers, including "One Spirit Medicine", "Courageous Dreaming", "The Enlightened Brain" and "The Four Insights".
Find more information at www.thefourwinds.com
Tom Chi
Co-Founder, Google X
Innovator of Self Driving Car
Tom Chi has worked in a wide range of roles from astrophysical researcher to Fortune 500 consultant to corporate executive developing new hardware/software products and services. He's play's a significant role in established projects with global reach (Microsoft Outlook, Yahoo Search), and scaled new projects from conception to significance (Yahoo Answers from 0 to 90 million users).
Tom has pioneered and practiced a unique approach to rapid prototyping, visioning, and leadership that can jumpstart innovative new ideas as well as move large organizations at unprecedented speeds. These approaches have benefitted over a dozen industry-leading companies. He most recently served as head of product experience at Google X developing technology such as Google Glass and Google's self-driving cars.
His current focus is delving into human development issues with social entrepreneurs around the globe, rebooting the fundamental frameworks of entrepreneurship itself, and teaching a limited number of workshops to select organizations.
Dean Graziosi
Author & Investment Coach
After various successful real estate investments, Graziosi's first dive in the real estate education happened when he created his first training course based on his personal experience titled "Think A Little Different". After years of success with this program he went on to write his first book "Totally Fulfilled" in May of 2006 published by Vanguard Press, which hit the NY Times best-seller list promptly after. It explained Dean's unique "core" approach to optimal results, success and fulfillment in all areas of life. Dean's second book "Be A Real Estate Millionaire: Secret Strategies for Lifetime Wealth Today," also published by Vanguard Press was the fastest and best selling real estate book of 2007 and 2008 and made the bestseller lists of the NY TIMES, USA Today, the Wall Street Journal and Amazon.com. In January 2009, Dean's third release, "Profit From Real Estate Right Now" a step-by-step guide to take even a novice through their first profitable investment, was an immediate hit, and within 90 days it was surpassing the monthly sales of his previous bestseller. Dean went on to write two more real estate books that both had similar high numbers of sales and delivered results for readers "Your Town Your Profits" and "30 Days To Real Estate Cash"
In 2010 Dean teamed up with Insider's Financial, a company whose owners have over 15 years of expertise in managing and running live events. Dean teamed up with them to start delivering a personal experience of a live event in cities across America. This personal touch combined with Dean's proven training and impeccable reputation lead to Dean's lives events quickly growing to be the #1 Real Estate live event training company in America by the beginning of 2011.
In 2002, Dean Graziosi formed Dean Enterprises, LLC as the creation and production company for his real estate information products. Dean Enterprises exclusively produces all of Dean's Infomercials, books, created and runs www.deangraziosi.com a free social community and real estate tool for anyone and is the core for all that is taught in all advanced real estate training areas. Dean has pioneered Better Education for those desiring more one on one and mentoring. Taking a industry riddled by promises of overnight success, Dean wanted to stand out by simply sharing the truth. Dean provides those who want it real estate investing education that derives from his personal investing experience and strategies he learns from his above average students.
Dean owns a company called JBB Enterprises, LLC that manages his real estate holdings and flips. Dean personally does hundreds of real estate deals each year. This not only allows him to build wealth and legacy but keeps him sharp on the ever changing real estate market so he can share what he learns with his students.
Ken Wilber
Integral Philosopher
Ken Wilber was born in 1949 in Oklahoma City. In 1967 he enrolled as a pre-med student at Duke University. He became inspired, like many of his generation, by Eastern literature, particularly the Tao Te Ching. He left Duke and enrolled in the University of Nebraska at Lincoln, but after a few years dropped out of university to devote all his time to studying his own curriculum and writing books.
In 1973 Wilber completed his first book, The Spectrum of Consciousness, in which he sought to integrate knowledge from disparate fields. After rejections by more than twenty publishers it was finally accepted in 1977 by Quest Books, and he spent a year giving lectures and workshops before going back to writing. He also helped to launch the journal ReVision in 1978.
In 1982 New Science Library published his anthology, The Holographic Paradigm and other Paradoxes, Subsequently, Wilber wrote Sex, Ecology, Spirituality (SES) (1995), the first volume of his Kosmos Trilogy. A Brief History of Everything (1996) was the popularised summary of SES in interview format. The Eye of Spirit (1997) was a compilation of articles he had written for the journal ReVision on the relationship between science and religion. Throughout 1997, he had kept journals of his personal experiences, which were published in 1999 as One Taste, a term for unitary consciousness. Over the next two years his publisher, Shambhala Publications, released eight re-edited volumes of his Collected Works. In 1999, he finished Integral Psychology and wrote A Theory of Everything (2000). In A Theory of Everything Wilber attempts to bridge business, politics, science and spirituality and show how they integrate with theories of developmental psychology, such as Spiral Dynamics. His novel, Boomeritis (2002), attempts to expose what he perceives as the egotism of the Baby Boom Generation.
In 2012 Wilber joined the Advisory Board of International Simultaneous Policy Organization which seeks to end the usual deadlock in tackling global issues through an international simultaneous policy.
Wilber now lives in Denver, Colorado and works with Marc Gafni at the Center for World Spirituality, which he co-founded.
Marcela Lobos
Shaman & Healer
Marcela Lobos has been extensively initiated in the healing and spiritual traditions of the Amazon and the Andes. She was born and raised in Chile where she leads shamanic journeys for women to awaken their own power, grace, and wisdom. Marcela is senior teacher at the Four Winds Society and is married to its founder, Dr. Alberto Villoldo. Together they travel throughout the United States and Europe teaching the wisdom of the Medicine Wheel.
Marie Forleo
Author & Thought Leader
Marie Forleo, named by Oprah as a thought leader for the next generation and by Forbes.com as one of the Top 100 Websites for Entrepreneurs, Marie's mission is to help you realize your greatest potential and use your gifts to change the world.
She's the creator of the award-winning show MarieTV, founder of B-School and has been featured in Entrepreneur Magazine and Fast Company, among others. Marie's mentored young business owners at Richard Branson's Centre of Entrepreneurship. Through her Change Your Life, Change The World® initiative, each for-profit training program is tied to a for-purpose partner who supports women, the environment and entrepreneurship.
Prince EA
Filmmaker, Speaker & Activist
Richard Williams, better known by his stage name Prince EA, is an American spoken word artist, poet, and filmmaker. After graduating from the University of Missouri–St. Louis with a degree in anthropology, he initially pursued a career as a hip hop artist.
Prince EA, has touched the hearts, minds and souls of millions of people worldwide. By producing creative, inspirational and thought provoking content, Prince EA has accumulated over 1 billion views on Facebook alone and even more on a combination of other platforms.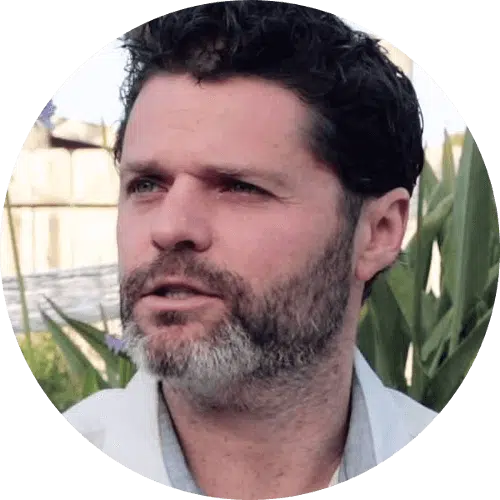 Daniel Schmachtenberger
Social Engineer, Philosopher & Strategist
Daniel Schmachtenberger is the Founder of The Emergence Project and the previous think tank that lead to its formation — Strategic Global Solutions. His background in systems science, human behavior, and activism brought him to focus on the global systems that interconnect and drive our major global challenges.
He has spent much of the last decade studying the etiology, scope, magnitude, timelines, and interconnectedness of major issues; inventorying global resources and solutions; doing detailed comparative analysis of economic and comparative analysis of economic and governance systems; and developing comprehensive systems solutions, adequate to the issues and realistically achievable.
Daniel has expertise as a social science, a social engineer and evolutionary philosopher and strategist. His aim is to develop an integrated set of technologies and processes capable of organizing and supporting a distributed and continually updating comprehensive critical path management system for humanity's total evolution. He is working to repurpose and synthesize relevant state-of-the-art systems for information management, complexity processing, mathematical forecasting, and other data science tools into an integrated set of functions capable of global resource allocation planning and strategy. His aim is the shortest path to a fundamentally redesigned world-system that makes possible and supports the highest quality of life for all life, now and ongoingly. Specifically, his focus is on the development of new systems of economics and governance that intrinsically incentivize life-enhancing behaviors at all levels of agency, supporting distributed and spontaneous problem solving and conscious participation in our global evolution.
Alanis Morissette
Musician & Activist
Alanis Morissette has been one of the most influential singer-songwriter-musicians in contemporary music.
Outside of entertainment, Alanis is an avid supporter of female empowerment, as well as spiritual, psychological and physical wellness. She has contributed her writing and music to a variety of outlets, forums and causes including movie soundtrack contributions, running a marathon for NEDA and working with Equality Now.
Alanis leads workshops, special speaking/music engagements and keynote speaking worldwide.
Zubin Damania
ZDoggMD, Founder Turntable Health
Zubin Damania, MD, is an internist and founder of Turntable Health, an innovative healthcare startup that's part of an ambitious urban revitalization movement spearheaded by Zappos.com CEO Tony Hsieh. During a 10-year hospitalist career at Stanford, Dr. Damania won clinical teaching awards while simultaneously maintaining a shadow career performing stand-up comedy for medical audiences worldwide. His videos, created under the pseudonym ZDoggMD, have gone epidemically viral, educating patients and providers while mercilessly satirizing our dysfunctional healthcare system.
In Las Vegas, Dr. Damania is making the leap from satire to actionable change by implementing an innovative model of healthcare delivery that promotes wellness at both the individual and community level. Turntable Health, a membership model primary care clinic formed in partnership with Cambridge, Massachusetts, startup Iora Health, is a ground-up effort to get healthcare right…for everyone.
Barbara Marx Hubbard
Social Innovator, Evolutionary Thinker
Barbara Marx Hubbard has been called "the voice for conscious evolution of our time" by Deepak Chopra and is the subject of Neale Donald Walsch's book "The Mother of Invention." A prolific author, visionary, social innovator, evolutionary thinker and educator, she is co-founder and president of the Foundation for Conscious Evolution. She is the producer and narrator of the award-winning documentary series entitled Humanity Ascending: A New Way through Together. As a global ambassador for the conscious evolution movement she partnered with The Shift Network and formed a team to co-produce the world-wide multi-media event entitled, "Birth 2012: Co-Creating a Planetary Shift in Time" on Dec. 22, 2012 – a historic turning-point event; awakening the social, spiritual, scientific, and technological potential of humanity.
In 1984 her name was placed in nomination for the Vice Presidency of the United States on the Democratic ticket, calling for a "Peace Room" to scan for, map, connect and communicate what is working in America and the world. She also co-chaired a number of Soviet-American Citizen Summits, introducing a new concept called "SYNCON to foster synergistic convergence with opposing groups.
Her books include: The Hunger of Eve: One Woman's Odyssey toward the Future; The Evolutionary Journey: Your Guide to a Positive Future; Revelation: Our Crisis is a Birth –An Evolutionary Interpretation of the New Testament; Conscious Evolution: Awakening the Power of our Social Potential; Emergence: The Shift from Ego to Essence; 52 Codes for Conscious Self Evolution and Birth 2012 and Beyond: Humanity's Great Shift to the Age of Conscious Evolution.
Her video for the WeRiseUP Summit was recorded before April 10, 2019 where she left her body.
For more information about Barbara Marx Hubbard please visit: www.evolve.org
Seane Corn
Yoga Activist
Seane Corn is an internationally celebrated yoga teacher known for her impassioned activism, unique self-expression, and inspirational style of teaching that incorporates both the physical and mystical aspects of the practice of yoga. Her classes integrate dynamic vinyasa flow asana (linking movement with breath) with the application of precise alignment, meditation, visualization, intention and prayer to create an inner journey towards healing and empowerment.
Since the beginning of her teaching career in 1994, many yoga, health and wellness sources have sought her insight and expertise. Having appeared on over twenty magazine covers, featured in over thirty magazine publications, Seane was a featured yoga contributor for Oprah.com's 'Spirit' section and was seen on The Today Show with Matt Lauer. Over the course of her career, Seane has created four yoga DVD's and one audio CD (see Products page) produced by Gaiam, Sounds True and Yoga Journal and has a new DVD on the chakras and the mind/body connection released in 2014.
John Gray
Author, Men Are From Mars, Women Are From Venus
John Gray is the leading relationship expert in the world and best-selling author of Men Are from Mars, Women Are from Venus. John's books have sold over 50 million copies in 50 different languages around the world. His many books, videos and seminars teach men and women how to understand, respect and appreciate their difference in both personal and professional relationships. John's newest book teaches us how achieve a more comfortable and productive work environment and is titled Work with Me: The 8 Blind Spots between Men and Women in Business.
For more than 35 years, John Gray has conducted public and private seminars for thousands of participants. In his highly acclaimed books, videos and transformational seminars, John's purpose is to create a world where men and women understand, respect, appreciate and ultimately work together.
Liongsate/Summit Entertainment has purchased the rights to John Gray's bestseller "Men Are from Mars, Women Are from Venus" with the intention of creating a feature film and TV series. Star Reese Witherspoon and commercial directing whiz Bryan Buckley joined the project with an anticipated release date of 2015. The book will be adapted into a romantic comedy, with BermanBraun's Andrew Mittman producing.
John Gray has appeared on Dr. Oz, Suzanne Somers, Oprah, The Today Show, CBS Morning Show, Good Morning America, The Early Show, The View, The Couch, Fox & Friends Weekend, Good Morning New York, CNN, Politically Incorrect, Larry King and others. He has been profiled in Newsweek, Time, Forbes, USA Today, TV Guide and People, among scores of other major programs.
John Gray lives with his wife and family in Northern California.
Alexi Panos
Co Creator of The Bridge Method & E.P.I.C. (Everyday People Initiating Change)
Alexi is on a mission to make personal development mainstream by synthesizing big ideas into fun, bite sized nuggets of goodness that spread throughout the world and create a ripple effect of positivity and love.
She do this through speaking + facilitating workshops around the globe, dishing insights from her personal quest for truth in her books + blogs, inspiring viewers as host of History Channel's OPERATION BUILD and knocking people's socks off with her energetic new YouTube Series. She is the co founder of The Bridge Method (online) and The Bridge Experience (live workshops), which is a fully immersive and high octane human potential training that yields incredible results.
She also facilitates global leadership training programs around the world through her non profit E.P.I.C. (Everyday People Initiating Change) that give people the tools they need to implement global giveback initiatives to communities in need.
Vishen Lakhiani
Speaker, Investor & Entrepreneur
Born and raised in Kuala Lumpur, Malaysia, Vishen moved to Michigan, USA in 1995 to study at the University of Michigan, where he majored in Electrical Engineering and Computer Science. There he discovered AIESEC, a non-profit student run organization dedicated to nurturing young leaders into becoming global leaders who want to make a difference in society, and eventually became the Vice President for the USA team, in charge of nominating and sending AIESEC students abroad for internship programs.
In 2001 he moved to New York to work for a technology company in the legal industry. To deal with the stress of the job, he turned to meditation, and studied The Silva Method, a popular mindfulness program developed by Jose Silva. Inspired, he became a qualified instructor and began teaching meditation classes for the program.
Outside Mindvalley, Vishen co-founded Dealmates.com. It successfully raised US$2 million in venture capital funding from Intel Capital. In early 2014, Dealmates.com was acquired by the iBuy Group and was successfully listed on the Australian Stock Exchange. Today, the iBuy Group has a market capital of over US$120 million.
Vishen also sits on the Innovation Board of the X Prize Foundation, a non-profit organization that designs and manages public competitions intended to encourage technological development that could benefit mankind. In 2015 he was integrated into the Transformational Leadership Council alongside coaches and entrepreneurs in personal and professional development such as Jack Canfield, Jim Kwik and Lisa Nichols.
Michael Franti
Musician & Activist
Michael Franti is a musician, filmmaker and humanitarian who is recognized as a pioneering force in the music industry. Long known for his globally conscious lyrics, powerful performances, and dynamic live shows, Franti has continually been at the forefront of lyrical activism, using his music as a positive force for change.
"I make music because I believe it can change people's lives and make a difference in the world," enthuses Franti, "music gives us new energy and a stronger sense of purpose." He and his band Spearhead, known for their authentic and uplifting music, have found global success with multi-platinum songs like "Say Hey (I Love You)", the chart breaking 2010 release of The Sound Of Sunshine. Franti and his band guarantee a show that will be thought provoking as well as energetic.
Franti has a brand new single, "Once A Day" from his upcoming debut album on Fantasy Records. "Once a Day" was inspired by his son's diagnosis with a rare kidney disease called FSGS (Focal Segmental Glomerulosclerosis) in the hopes that this song would inspire anyone in the world who is going through challenging times. "My belief is that through music, dance and gratitude for this life we can all 'rise up'," explains Franti. "Once A Day" was produced by Supa Dups (Eminem, Damian Marley, Bruno Mars) and features special guest Sonna Rele. This new song has the same feel-good, inspiring vibe as "Say Hey (I Love You)," his 2x platinum hit single.
Giving back has always been at the heart of Franti's mission, he has dedicated his life to spreading the joy of music and positivity to millions of people. Franti's humanitarian, social justice, and peace efforts continue to inspire his music and are infused throughout his upcoming album on Fantasy Records due to release in May 2016.
Lynne Twist
Author, Soul of Money
Lynne Twist — a global activist, consultant, speaker, and award-winning author of The Soul of Money, has dedicated her life to global initiatives that create a sustainable future for all. As co-founder of The Pachamama Alliance; www.pachamama.org, she works with indigenous people of the Amazon and uses the insights gained from that work to educate and inspire individuals everywhere to bring forth a thriving, just and sustainable world.
Lynne is the founder and president of the Soul of Money Institute; www.soulofmoney.org, whose mission is to educate, inspire, and empower people and organizations to align their financial resources with what they value most. She has raised hundreds of millions of dollars to create solutions for humanity's most pressing issues. Lynne has spoken to thousands of people in the business, nonprofit, and academic arenas. She has also counseled individuals and families of high net worth in socially responsible giving and strategic philanthropy. Lynne is a co-creator of the global media campaign, FOUR YEARS.GO; www.fouryearsgo.org, and is the winner of numerous prestigious awards, including the "Woman of Distinction" award from the United Nations.
John Mackey
CEO, Whole Foods
John Mackey, co-founder and co-CEO of Whole Foods Market, has led the natural and organic grocer to a $13 billion Fortune 500 company. With more than 370 stores and 80,000 Team Members in three countries, the company has been named by Fortune magazine as a "Best Company to Work For" for 16 consecutive years and the Number One Most Admired Food and Drug Store Company in the World in 2012.
While devoting his career helping shoppers satisfy their lifestyle needs with quality natural and organic products, Mackey has also focused on building a more conscious way of doing business.
He was the visionary for the Whole Planet Foundation to help end poverty in developing nations, the Local Producer Loan Program to help local food producers expand their businesses, The Global Animal Partnership's rating scale for humane farm animal treatment, and the Health Starts Here initiative to promote health and wellness.
Mackey has been recognized as Ernst&Young's "Entrepreneur of the Year Overall Winner for the United States," Institutional Investor's "Best CEO in America," Barron's "World's Best CEO," MarketWatch's "CEO of the Year," FORTUNE's "Businessperson of the Year," and Esquire's "Most Inspiring CEO."
A strong believer in free market principles, Mackey co-founded the Conscious Capitalism Movement and co-authored a New York Times and Wall Street Journal best-selling book entitled "Conscious Capitalism, Liberating the Heroic Spirit of Business" (Harvard Business Review Press 2013) to boldly defend and re-imagine capitalism, and encourage a way of doing business that is grounded in ethical consciousness.
Mackey cut his pay to $1 in 2006 and continues to work for Whole Foods Market out of a passion to see the business realize its potential for deeper purpose, for the joy of leading a great company, and to answer the call to service he feels in his heart.
Kyle Cease
Actor, Motivational Speaker
With two #1 Comedy Central specials to his credit, comedian and transformational speaker Kyle Cease is a New York Times, USA Today, and Wall Street Journal bestselling author, igniting sold-out audiences at his Evolving Out Loud events with his unique blend of comedy and personal evolution.
He has been a guest speaker at thousands of colleges, summits, and Fortune 500 conferences, including Agape International, GATE, Revelations, the Sun Valley Wellness Festival, Sedona World Wisdom Days, and the Longevity Now Conference.
In addition to leading his own live events, he has spoken with renowned teachers like Eckhart Tolle, Jim Carrey, Michael Beckwith, Louis C.K., Tony Robbins, Deepak Chopra, Marianne Williamson, Louie Anderson, Dick Gregory, and David Wolfe. In 2009, he earned a #1 ranking on Comedy Central's Stand-up Showdown. He has made more than 100 various TV and movie appearances, including 10 Things I Hate About You, Not Another Teen Movie, Jimmy Kimmel Live, The Late Late Show with Craig Ferguson, Chelsea Lately, The Martin Short Show, Comics Unleashed, and numerous VH1 shows.
Lisa Nichols
Speaker & Author
LISA NICHOLS is one of the world's most-requested motivational speakers, as well as media personality and corporate CEO whose global platform has reached and served nearly 30 million people. From a struggling single mom on public assistance to a millionaire entrepreneur, Lisa's courage and determination has inspired fans worldwide and helped countless audiences break through, to discover their own untapped talents and infinite potential.
As Founder and Chief Executive Officer of Motivating the Masses, Inc. – one of the country's only publicly traded personal and business development training companies – Lisa has helped develop workshops and programs that have transformed the lives of men and women, and altered the trajectory of businesses throughout the country and across the world.
Lisa is also a best-selling author of six books and her 7th book, ABUNDANCE NOW!, published by Harper Collins, will be released January, 2016. In ABUNDANCE NOW, Lisa continues her journey with her fans, providing a clear and practical blueprint for personal success, drawn directly from the life experiences of its beloved author. ABUNDANCE NOW is the eagerly-anticipated follow-up to Lisa's New York Times bestseller, NO MATTER WHAT.
Lisa's extraordinary story of transforming her own life from public assistance for her family to leading a multi-million dollar enterprise is the inspiration behind her bold mission to teach others that it is possible to do the same. Today, fans worldwide revere Lisa for her mastery of teaching people how to accomplish unfathomable goals and tap their limitless potential.
A noted media personality who has appeared on Oprah, The Today Show, the Steve Harvey Show, and Extra – just to name a few, is also celebrated for the impact she has on the lives of teens. Through Lisa's non-profit foundation Motivating the Teen Spirit, she has touched the lives of 211,650 teens, prevented over 3,800 teen suicides, supported 2,500 dropouts in returning to school, and has helped thousands reunite with families.
Among the prestigious awards and honors bestowed upon Lisa for her extensive work are the Humanitarian Award from the country of South Africa, The Ambassador Award, and the LEGO Foundation's Heart of Learning Award. The City of Henderson, Nevada named November 20th as Motivating the Teen Spirit Day; and the City of Houston, Texas named May 9th as Lisa Nichols Day for her dedication to service, philanthropy and healing.
Lisa lives, plays and works in the greater San Diego, California area and on stages around the world, working alongside her world-class team committed to Motivating the Masses.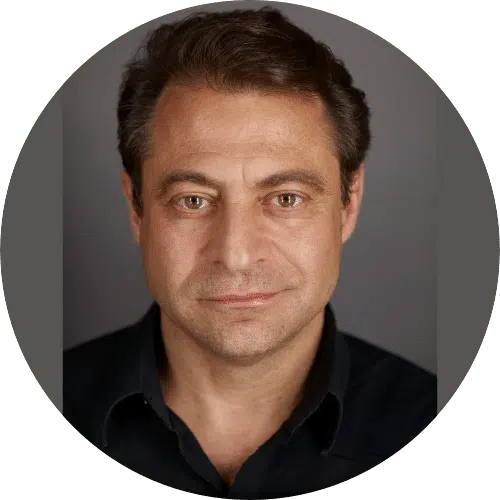 Peter Diamandis
Founder & Chairman, X Prize Foundation
Peter Diamandis is the Founder & Executive Chairman of the XPRIZE Foundation, which leads the world in designing and operating large-scale incentive competitions. He is also the Executive Founder of Singularity University, a graduate-level Silicon Valley institution that counsels the world's leaders on exponentially growing technologies.
As an entrepreneur, Diamandis has started over 20 companies in the areas of longevity, space, venture capital and education. He is also co-Founder BOLD Capital Partners, a venture fund with $250M investing in exponential technologies.
Peta Kelly
Millennial Entrepreneur & Speaker
At just 24, Peta Kelly lives her life with the drive, focus, experience and vision of someone decades her senior.
Peta is on a mission to inspire and educate young Australians and to give them the ability, courage and freedom to dream big and think outside the limitations of 'normal' life, the space to realise they can design and create the life they want, and the skills, confidence, framework and support to make it happen.
Peta graduated from the University of Western Australia in 2010 with a Bachelor of Science and received first-class honours for her Masters degree thesis, which focused on Exercise Physiology/Appetite and Energy Intake, also at UWA.
This year, the Telstra Business Woman of the Year nominee launched Life By My Own Design, a one-of-a-kind program designed for young people to complement their formalised learning by equipping them with the skills and mindset to think differently about what a good and successful life means and how to translate it into reality.
Building on her experience in corporate health, as a personal trainer, public speaker, facilitator and in her previous business, Anatome Integrated Wellness; and inspired by her own vision to create better lives and futures for young people through a program that doesn't silo 'wellness' as purely a health or motivation issue, Peta created LBMOD to help young people design their lives through a simultaneous approach to mind, body, soul and wealth.
Part health, part wealth-building, and part empowerment, LBMOD is Peta's vehicle for her own mission in life–to help young people who want more to look inside realise there is more to life than 9-5.
Peta is inspiring the up-and-coming generation to think harder not just about the kinds of lives they want to live, but also about their personal potential and the impact they can make, before giving them the framework to break free from expectations, to dream big, picture their ideal life, and then to go and get it.